Kimmy van de Nerendijk bij haar eerste Baujacht op konijn
Waidmansheil !!

IVOR van de NERENDIJK en voorjager LEO PETRE,
BESTE WERKHOND 2010 van de K.B.TECKELCLUB,
Na de drijfjacht in Polen heeft de 15 maanden oude zoon van
GOLDDIGGER en LINDSY de reu ILTIS von JAEGERSHEIM,
na een spannende nazoek het hert in zijn wondbed gevonden,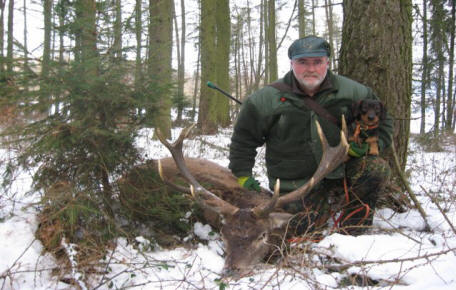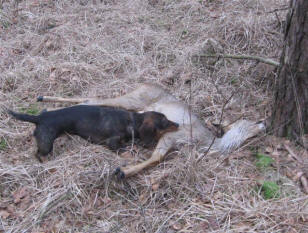 HERO van de NERENDIJK,
after a search on a capital deer in Hongary
The first search of Iago v/d Nerendijk and his teacher Gerd,
Waidmansheil for both.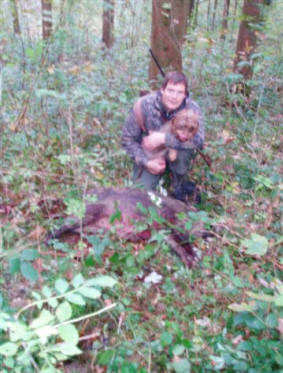 Iago van de Nerendijk
The best pupil of the Flemisch Dogsweat group 2010.
At the peace after a 40 hour track .15OO m. - 1 PR with 100 P. -
DE AANTEKENING SCHWHK/J 40 DIK VERDIENT !!!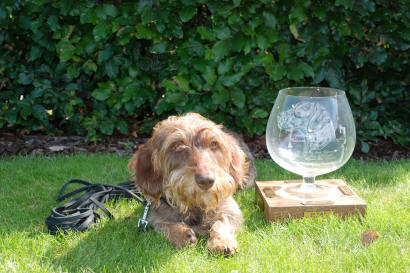 Iago van de Nerendijk
The best pupil of the Flemisch Dogsweat group 2010.
Van de Nerendijk who can support his boss Gerd Bams at the hunt, WAIDMNSHEIL for both.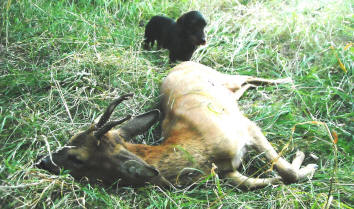 Geronimo search buck Oderwieze 2010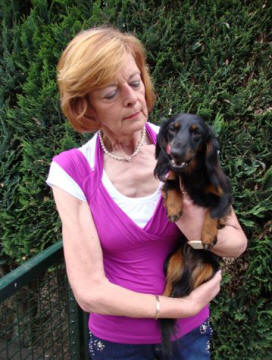 Two darlings, Anny and Iaky
between those two nobody come between them!!!
17 kg empty
A heart's desire is fullfilled
Waidmansheil Chantal and lucky Hunting with Dante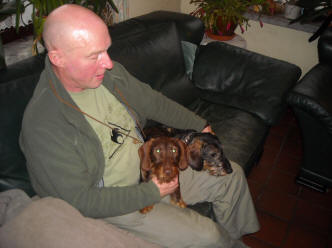 Visit of my huntingfriend with the supersister of Ilka, Idylle 7 months 100p. 1 price SP in Kleve (D)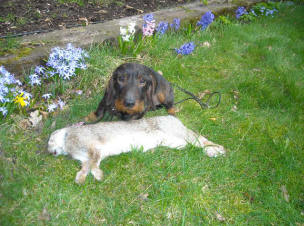 A grey blinker again!!!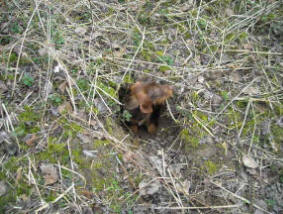 Ilka first working test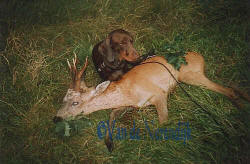 Atilla with 7 year old buck.SchWH/N in Grussaw (Germany) 15.07.2005.
Europa-Pokal-VP 9-10 oktober 1993. With the DTK gruppe Niederrhein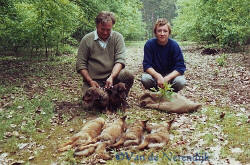 Quatro L.O.S.H.693373 Titels:Belgian beauty Ch 1996.German working Ch 1996.Slovakian working Ch.1996.Int. working Ch 1997.Working tests:Sp/J.Sp. WA.WaS.ST.Int.VP.TGS. SCHWHK.20/40 BHFK .5XCACIT.SCHW HN.BHFN.BHDN. Formwerd/1 exellent CAC CACIB BOB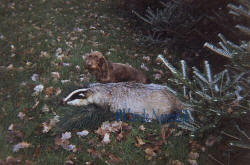 For this chocolate colour male blesed with a huge hunting capability,who has in his hunting life chased more than 400 foxes and badgers out of their holes,words are not enough.What he did while he was hunting whould have been the work for 10 dogs.All of his offspring brought on to exhibition or hunting test became a champion !